Ben & Jerry's just opened a store in Omotesando and folks are waiting patiently to get their fix.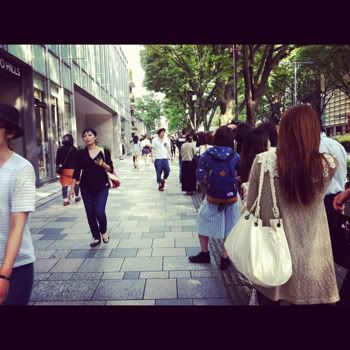 Check it out… I guess Ben & Jerry's reputation precedes them and people are willing to have a taste of their decadent flavours like Cookie Dough and Peanut Butter something or other. I have had my B&J moments but I was always able to buy them from a supermarket in Singapore.
That shows that if you have something of a cult following and you manage to get into Japan — it's gold. Like Krispy Kreme. There were queues outside their Shinjuku store for 18 months but the hype has died down and there are several branches in Tokyo now.
It's amazing what sugar can do, eh?